About
The 2 day event will showcase the latest innovations in this rapidly developing market and will feature:
Products, systems and services for specialist clinics/hospitals, retirement homes/villages, community providers and voluntary/support groups
Home improvement
Personal assistance
Financing solutions
Marketing and design consultants
Help in setting up, financing, innovating or developing businesses
Qualified Professional Visitors
Age Smart Expo will be aimed squarely at the public and private sector and will highlight products/services to professionals and support staff in all sectors and disciplines.
Visitors to the event will be seeking solutions to enhance seniors' well-being, reduce their loss of autonomy, contribute to maintaining their social interactions and mobility, offer more comfort, security and home help, adapt their home or provide assistance in their hospitality structure.
Floorplan
Exhibition Stands Options:
The cost to exhibit with a shell scheme is €250 per square metre, meaning the smallest size stand, 3×2 metres, would cost €1,500 + VAT (where applicable). The shell scheme package includes lights, power, a table and chairs.
Boots Feature Stand at last years 50 Plus Expo – Feature Stand options are available on request
Attendees
Registrants to the Age Smart Expo will be:
Governmental bodies in local and regional councils – directors of local information and coordination centres
Directors and decision makers of senior retirement and nursing homes
Professionals of the medical, paramedical, socio- medical and pharmaceutics sectors
Providers of services to the individuals
Housing specialists (home adaptation, developers, builders, architects, urban planners, tradesmen)
Pension/retirement institutions, complimentary health insurance firms, insurance companies, disability coverage funds, banks.
All to find out which mature solutions are already available on the market and:
Integrate them immediately in their service package to seniors
Prescribe them to seniors and their family
Workshops and Presentations Covering
How to target the over 55's on Internet
Adapting homes and cities for Seniors
Advice from pioneers of the seniors market
S&L Promotions

21 years experience operating in the seniors market
With its immaculate pedigree servicing the seniors market S&L Promotions is uniquely positioned to mount this event: from the hugely popular, countrywide 50 Plus Expos, the lifestyle events for retired and older people, to Senior Times Magazine and its associate website seniortimes.ie to the SeniorTimes Podcasts with Mike Murphy.
Both magazine, podcast and event regularly attract companies, bodies and brands the calibre of:
• Airtricity
• An Post
• Ancestry
• Aviva
• Bank of Ireland
• Bon Secours Hospital
• Boots
• Citizens Information Board
• Communications Regulator
• Clonmel Healthcare
• Dalata Hotels
• DCU
• Dept of Social Affairs
• Doro
• Dublin Bus
• Electric Ireland
• European Union
• Expressway
• Hermitage Medical
• Hidden Hearing
• Home instead
• HSE
• John West
• KBC
• Kelkin
• Kingsbridge Private
• Mater Private
• National Archives
• National Library
• Nestlé
• NUIM
• OPW
• Pharmanord
• Raisin Bank
• Revenue Commissioners
• Seven Seas
• Spanish Tourist Board
• Specsavers
• Sports Surgery Clinic
• United Drug
• Western Union
• Zurich
Contact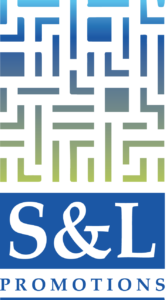 S&L Promotions Ltd.
Event Managers & Publishers
Oxford Lane,
Ranelagh,
Dublin 6,
Ireland.
T: (003531) 4969028
E: info@slp.ie
www.seniortimes.ie
www.backtoourpast.ie